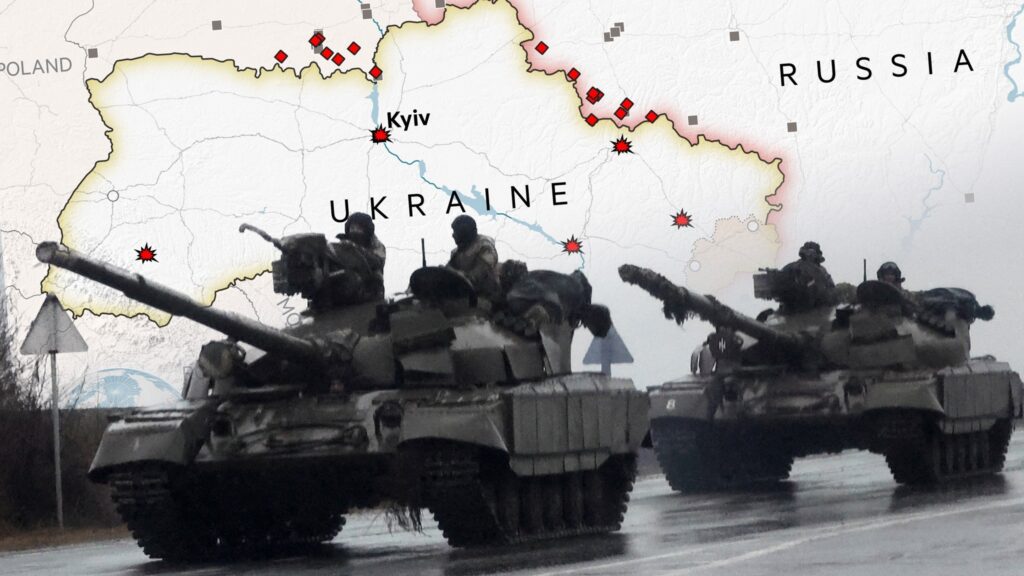 XI AND PUTIN BIND CHINA AND RUSSIA'S ECONOMIES FURTHER, DESPITE WAR IN UKRAINE
On March 22, 2023, President Vladimir V. Putin of Russia and Chinese President Xi Jinping declared an enduring economic partnership, promising to bring more Russian energy to China and more Chinese companies to Russia. The two leaders' declarations come in the midst of the war in Ukraine, and the economic pledges were intended to insulate the countries from Western sanctions and other consequences of the conflict. This article delves into the strengthening of the economic partnership between China and Russia and the geopolitical ramifications of their alliance.
THE ECONOMIC TIES BETWEEN CHINA AND RUSSIA
China and Russia have grown closer economically in recent years, with Russia attempting to make up for its lost business since its economy was abruptly severed from the West. The partnership has been aided by China's significant reserves, which it has used to buy Russian assets, such as oil and gas. The two countries have also sought to develop closer economic ties by working together on large infrastructure projects, such as the Belt and Road Initiative, and by collaborating on scientific and technological development. The partnership between the two countries has grown to the point that China has become Russia's largest trading partner, and Russia has become China's ninth-largest trading partner.
THE ECONOMIC AGREEMENTS BETWEEN XI AND PUTIN
The agreements between Xi and Putin include two broad statements about strategic and economic cooperation and smaller items about working together in sectors like forestry, soybeans, television, and industry in Russia's Far East. The list of agreements released by the Kremlin includes incremental updates to decisions made before the summit, such as the agreement on a nuclear power plant that Russia is building in China. The agreements highlight the importance of the energy sector in their partnership, with Russia promising to bring more energy to China and China investing more in the Russian energy sector. China will also invest in the Russian Far East and help develop the region's infrastructure. Russia and China will also deepen their financial cooperation, including by creating a joint investment fund, and will continue to collaborate on scientific and technological development.
THE GEOPOLITICAL IMPLICATIONS OF THE ALLIANCE
The partnership between Russia and China has significant geopolitical implications, particularly in the context of the ongoing war in Ukraine. The economic pledges from Xi and Putin suggest that China will continue to do business as normal with Russia, and the two countries are circling their wagons, economically at least, against any punitive measures from the United States or Europe. While Ukraine's Western allies have warned that Beijing may provide Moscow with arms for its invasion, neither Putin nor Xi made any reference to military assistance, focusing instead on economic cooperation. The joint statement issued by Xi and Putin suggested that Western powers were an obstacle to peace by forming security blocs.
JAPAN'S SHIFT IN FOREIGN POLICY
As the two leaders met, Japan's Prime Minister, Fumio Kishida, visited Kyiv in a show of support that put the geopolitical fault lines created by Russia's invasion into even sharper relief. Japan's move towards a more active foreign and military policy reflects its concerns over North Korean aggression and China's power in the Pacific. Japan has doubled its budget for military spending over the next five years, raising spending to around 2 percent of annual economic output, aligning Japan with NATO members.
Mr. Kishida announced $470 million in aid for energy and other sectors, and $30 million in nonlethal equipment aid to Ukraine through a NATO trust fund. In a news conference, he called Russia's actions "an aggression that shakes the foundation of international order." Japan has drawn a clear line on the war and joined with other Group of 7 nations to impose sanctions on Russia and provide billions of dollars in aid to Ukraine. This change in foreign policy is significant given that Japan's Constitution limits engaging in military action, and the public has long been resistant to walking back an official stance of pacifism.
CONCLUSION
The economic partnership between China and Russia appears to be growing stronger despite the ongoing conflict in Ukraine and the resulting sanctions imposed on Russia by the West. With Russia seeking to diversify its economy and China looking to expand its access to energy and resources, the two countries have found common ground in their economic partnership. However, the extent to which this partnership will insulate them from the consequences of the conflict remains to be seen. Meanwhile, Japan has taken a more assertive stance in support of Ukraine, signaling a shift in its foreign and military policy. The geopolitical fault lines in the region continue to shift, with China and Russia circling their wagons while the West and its allies push back against Russian aggression. It remains to be seen how this delicate balance of power will evolve in the coming years.
DISCLAIMER
The following article discusses the economic partnership between Russia and China, and their efforts to insulate their countries from punitive Western measures. The article also touches on the war in Ukraine and the responses of various countries to it. The views and opinions expressed in this article are those of the author and do not necessarily reflect the official policy or position of any organization, agency, or government. The information provided in this article is for general informational purposes only and should not be relied upon as legal, financial, or other professional advice.