Tilonia, Rajasthan: Introduction to Barefoot College
Barefoot College, a 50-year-old institution in the rural state of Rajasthan, India, has been making a significant impact on the lives of the most marginalized people. Started by Bunker Roy, a former national squash champion and activist inspired by Mahatma Gandhi, the college aims to provide technical skills to the least educated and most scorned people in the community, especially women and Dalits, who were once known as untouchables. Barefoot College's approach to empowerment is unique because it offers skills training without penalizing individuals for being illiterate.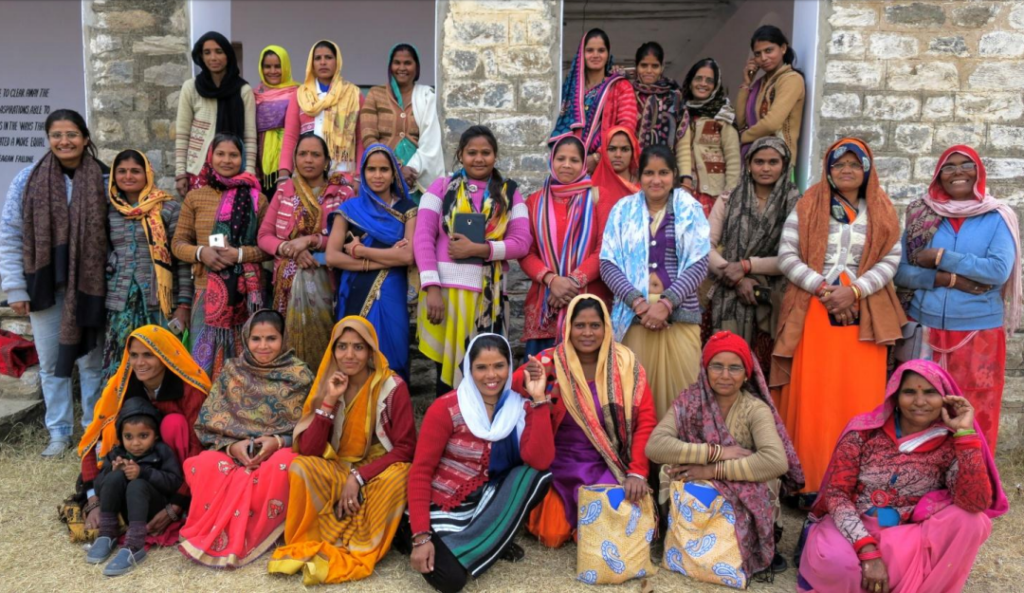 EMPOWERING ILLITERATE VILLAGERS: BAREFOOT COLLEGE'S TECHNICAL SKILLS TRAINING
Barefoot College offers technical skills training in various areas, such as solar panel installation, water resources management, and health campaigns, among others. Most of the trainees are illiterate villagers who have been excluded from the formal education system. Barefoot College's focus on the most impoverished benefits society as a whole because marginalized people are often underutilized assets. By empowering them with skills, Barefoot College helps break the cycle of poverty that has kept them marginalized for generations.
UPENDING THE SOCIAL HIERARCHY: DALITS AND SOLAR POWER TECHNICIANS
One way Barefoot College empowers the marginalized by training Dalits to become solar power technicians. Dalits, once at the bottom of the caste system and from a particularly low-ranking group called the Valmiki, often cleaned human waste. However, with training from Barefoot College, they can now make solar-powered lanterns and install solar lighting systems in their communities, providing reliable electricity where it was once absent. This upends the social hierarchy and gives the marginalized newfound dignity and self-confidence.
SUCCESS OF LOW-STATUS PEOPLE: MESSING WITH PEOPLE'S HEADS
The success of low-status people trained by Barefoot College is a source of pride and joy for the institution. For instance, when Dalits were instructed to install water pumps, their communities became the most reliable water source in the village, which meant that higher-caste villagers had to seek their help. The head-spinning only increased when their own pumps broke down, and they had to summon Dalit pump technicians. This success of low-status people messing with people's heads is a delicious feeling, and it challenges the status quo, bringing about a much-needed change in society.
LESSONS FOR AMERICA: PROVIDING SKILLS TRAINING TO THE MARGINALIZED
The urban-rural divide exists worldwide, and opportunity lags in rural areas, both in India and the United States. In America, providing training in technical skills to people who have been left behind is essential to help them earn a living. Barefoot College's approach of providing technical skills training to the least educated and most scorned people is a model that America can learn from. There is a belated recognition that we worry too much about formal educational qualifications, and it's high time we opened up state jobs to those without four-year college degrees.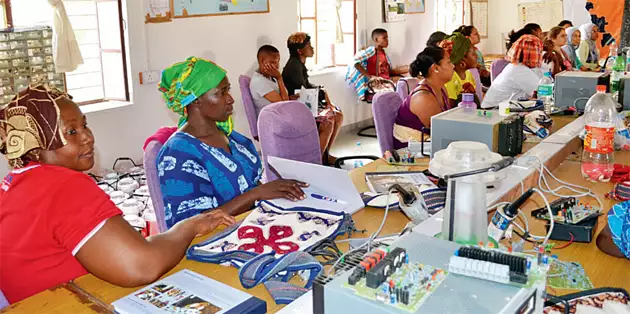 EXPANSION OF BAREFOOT COLLEGE: FROM INDIA TO AFRICA
Over the decades, Barefoot College has attracted international and local funding to expand its programs. The college now has water programs around India, and the Indian government brings in women from Africa and other parts of the world to study solar engineering at Barefoot College. After completing their six-month courses, they return home to bring electricity to their villages. Empowerment is not just a buzzword at Barefoot College; it is a way of life.
CONCLUSION
Barefoot College in Tilonia, India, offers a powerful model for empowering marginalized communities through skills training and education. By focusing on the least educated and most stigmatized members of society, such as Dalits and women, the college has helped transform lives and communities. Its success demonstrates the potential of underutilized assets in society and challenges traditional notions of social hierarchy. As the United States also grapples with rural poverty and educational inequality, there is much that can be learned from Barefoot College's approach. By providing technical skills training and expanding opportunities for those without traditional college degrees, we can empower individuals and uplift entire communities.
DISCLAIMER
The views and opinions expressed in this article are those of the author and do not necessarily reflect the official policy or position of any organization mentioned. The information provided in this article is for general informational purposes only and should not be considered professional advice. The accuracy, completeness, reliability, or suitability of the information is not guaranteed, and readers are advised to consult with a qualified professional for any specific concerns or questions they may have. The author and publisher will not be liable for any errors or omissions in this information nor for the availability of this information. The author and publisher will not be liable for any losses, injuries, or damages from the display or use of this information.